Ticket Purchase
Tickets for the Bach Festival are available from 1 October 2018. Find a sales office near you. You can also book your tickets by phone or online with a print-at-home service.
Ticket sales
Rostock
Rostock-Shop
KTC 1. OG, Kröpeliner Str. 54
Weilbach Company im KTC
KTC UG, Kröpeliner Str. 54
Rostock Tourist-Information
Universitätsplatz 6
Ostsee-Zeitung Service-Center
Richard-Wagner-Str. 1a
StadtHalle
Konzertkasse, Südring 90
Norddeutsche Neueste Nachrichten
Bergstr. 10
Rostock Shop im Ostseepark
Ostseeparkstr. 3
Klein Tabakbörse und Call Shop
Rostock – Lütten Klein, Warnowallee 31a
Kopiertier im Klenow Tor
Rostock – Groß Klein, Albrecht-Tischbein-Str. 47-48
Warnemünde Tourist-Information
Am Strom 59
Elsewhere
Bad Doberan Tourist-Information
Severinstr. 6
Güstrow Tourist-Information
Franz-Parr-Platz 10
Ribnitz-Damgarten Tourist-Information
Am Markt 14
Stralsund Tourist-Information
Alter Markt 9
Putbus Tourist-Info
Alleestr. 2
Neubrandenburg Ticket-Service
VZNB im HKB, Marktplatz 1
Neubrandenburg Medienhaus des Nordkurier
Friedrich-Engels-Ring 29
Waren (Müritz) Tourist-Information
Neuer Markt 21
Greifswald Tourist-Information
Rathaus, Markt
Schwerin Tourist-Information
Am Markt 14
Wismar Tourist-Information
Lübsche Str. 23a
Concessions of 10 % for events and price categories for:
children and students

university students and trainees (up to the age of 26)

severely disabled people (with a degree of the disability from 50 (GdB 50))

owners of the "Warnowpass" (or a comparable card from another municipality)

refugees, persons in a "Bundesfreiwilligendienst"or in a "freiwilliges soziales" or "ökologisches Jahr", unemployed
(We ask people entitled to concessions to provide the required proof at the entrance to the event.)
The Bachverein Rostock e. V. grants a discount of 5% for their events at a total shopping cart value of 250 € or more (not including booking fees) during the pre-sale. This discount cannot be combined with other concessions.
Subscriptions for members of the Neuen Bachgesellschaft
Members of the Neuen Bachgesellschaft e. V. have access to reduced-price tickets in a separate pre-sale shop from 1 September 2018 to 31 December 2018. This discount cannot be combined with other dicounts. To use this discount it is necessary to provide a promotion code which will be made available to members.
Please note: For reasons of security we ask you to avoid bringing large bags or purses as well as glass bottles and similar items to the concert venues.
At the pre-concert ticket counter only cash will be accepted.
Discover known and unknown venues. The Bach Festival sounds at 12 different locations in and around Rostock.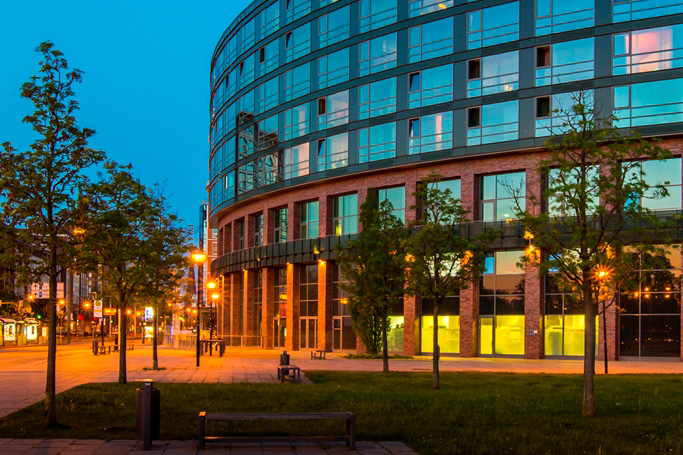 You are coming to Rostock from abroad and haven't yet decided where to spend the night? We put together some suggestions for you.